Asus Zephyrus G15 is a Gamer's Delight
Give your gadgets a new life.

At Gadget Salvation, our mission is to contribute to the electronics reselling market as much as possible so that we extend the life of our gadgets and diminish waste. Our process is simple and seamless.
Answer a few questions and get an estimate.
Ship your gadget for free.
Get paid within two business days of our receiving your gadgets.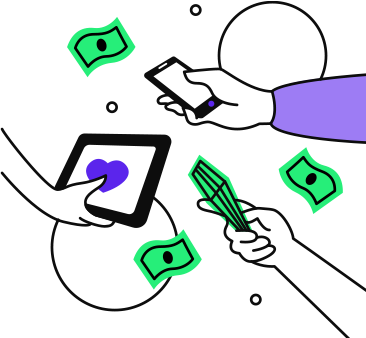 The Asus Zephyrus G15 offers almost everything you need in a gaming laptop at a reasonable price.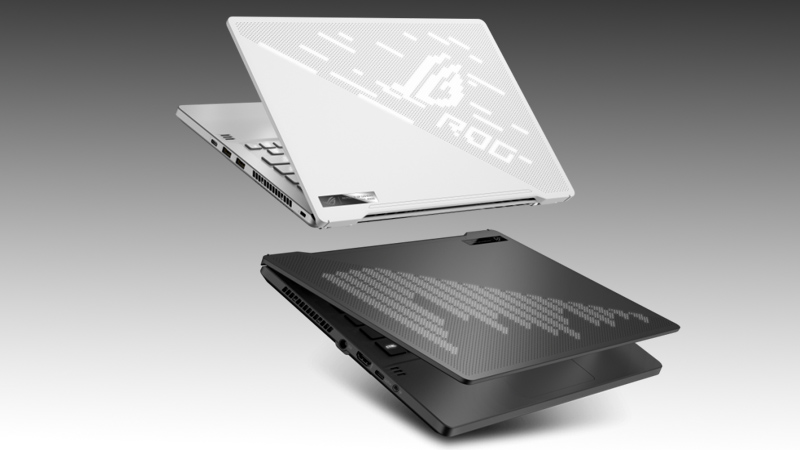 Historically, gaming laptops were bulky, noisy, and just over-the-top. Portability was unheard of and the main purpose was to replace stationary gaming PC's. Thankfully, technological progress doesn't stand still and these days we have gaming laptops that are light, thin, and extremely powerful all at once. The Asus Zephyrus series in particular is the modern benchmark for powerful, compact gaming laptops. Following the resounding success of the Zephrys G14 model released earlier, Asus introduced the 15-inch version of the popular gaming laptop. During the CES 2021 digital event, the manufacturer unveiled the updated Zephyrus G15 laptop, packed with even more power and capabilities. Read our review below to learn more about the latest Asus Zephyrus G15 gaming laptop. Also, take a look at the full lineup of the new Asus ROG gaming laptops revealed at CES 2021.
Asus Zephyrus G15: Pricing and Configurations
In its official store, Asus currently offers one Zephyrus G15 2021 model, which will cost you $2,500. It's not yet available for sale, but should be in stock soon. So, this powerful laptop is certainly on the expensive side, but its price is justified considering the specifications. The 2021 Asus Zephyrus G15 comes equipped with AMD Ryzen 9 5900HS processor, an Nvidia GeForce RTX 3080 GPU with 8GB of VRAM, 32GB of RAM, a 1TB PCIe NVMe M.2 SSD, and a 15.6-inch, 2560 x 1440-pixel, 165Hz display.
The laptop is compatible with Wi-Fi 6 and Bluetooth 5.1. Windows 10 Pro operating system is also installed and Asus has updated Zephyrus G15 with a new 90 Wh battery with a 200 W AC charger. According to the manufacturer, the laptop now has a 10-hour battery life. There are also other potentially cheaper options in the works, including RTX 3070 and RTX 3060 and a Ryzen 4800HS. However, the prices are still undetermined.
Design
With the latest iteration of the Zephyrus G15, Asus adds to its lineup of impressively looking gaming laptops. The Asus Zephyrus G15 is available in two colors: Eclipse Grey and Moonlight White. The first one is a dark-grey model with black keys and the second one is fully white with a white keyboard. Both options look quite high-end and premium, which could also be attributed to the fact that the cover and the keyboard area are made of a magnesium-aluminum mix.
The design of the Zephyrus G15 echoes the one of G14, with a minimalistic, sleek, and futuristic look. The trademark AniMe Matrix display remains exclusive for the Zephyrus G14 2021, but the G15 model comes with microdots for mini-LED lights on the lid. Each dot has a prismatic film that causes the lid to glow in many different colors. Asus also removed the Zephyrus logo from the hinge and replaced it with indicator lights, which makes the entire design more practical.
The hinge design of the Zephyrus G15 is a bit unconventional for a gaming laptop. The hinges were designed in such a way that the rear area of the base unit is raised by several millimeters when the lid is opened (a maximum angle of 180°), which essentially promotes better ventilation. Surrounding the keyboard are two speakers; above the keyboard, there are five dedicated keys, including a volume up, volume down, mute, special ROG button, and a power button. Surprisingly, there's still no webcam on this series. So, if you need one, an external webcam is the only way to go.
There's ample palm-rest on this laptop and the large glass touchpad. There's also a fingerprint sensor built into the power-button. So, you can quickly log into Windows without requiring a second finger swipe. The Asus Zephyrus G15 also packs plenty of ports, so you will most likely find everything you need. On the left, you'll see the power jack, an HDMI 2.0 port, an Ethernet port, one USB Type-A port, two USB Type-C ports, and a headphone jack. On the right side, you'll find a Kensington lock slot, one USB Type-A port, and a microSD card slot. There's no Mini DisplayPort.
The Zephyrus G15 boasts impressively low weight and compact dimensions, making it easier to game on-the-go. At 4.2 pounds and 14.0 x 9.6 x 0.8 inches, the laptop is quite slim and portable. The combination of a slim-bezel design and 2.0 cm of height pretty much guarantee a slim appearance.
Display
Asus Zephyrus G15 flaunts a beautiful 15.6-inch, 2560 x 1440-pixel display with a 165Hz refresh rate, which delivers a good compromise between image sharpness and energy consumption. The G15's screen is smoother and sharper than the G14. The frame rates of this laptop will allow you to run whatever game you want in QHD without reducing any settings. Creative users will also be satisfied with the display quality. Users who do photo or video editing, for example, and who rely on high color-space coverage will find the WQHD panel quite appealing. The 15-inch display covers 99% of the sRGB space and 86% of the AdobeRGB space. The laptop generates a small amount of glare when used outdoors outdoors, but it is still manageable at maximum brightness.
Asus Zephyrus G15 Heat and Cooling
The Zephyrus G15 gets a little warm under the hood during gaming and other intensive tasks like video streaming. However, the laptop is equipped with the brand's innovative Intelligent Cooling system. It offers the perfect combination of the features and system settings to ensure the best experience for each chassis and components. There's a self-cleaning thermal module that clears dust to improve long-term stability, as well as dual Aero Wave fans that generate sufficient airflow with minimal noise. The thermal design blows the hot air into the screen's bezel, so bezel is actually the hottest part on the entire laptop. However, the bezel is thick enough to absorb most of the heat.
Audio
Asus Zephyrus G15 is equipped with some of the best audio systems for any laptop. There are six speakers in total, including two front-facing tweeters and force-canceling woofers under the base of the laptop. The audio is super clear, with very strong bass and good volume.
The Zephyrus G15 comes with the Dolby Access app, which provides four presets: Game, Music, Movie and Voice. Within those presets, you can select whether you want Detailed, Balanced or Warm sounds. You also have the Dynamic preset, which takes note of the content and makes automatic adjustments to provide the best sound. There are also three Custom presets, which allow you to tune the audio with an equalizer.
There are three microphones with presets for game streaming, music recording, and conference calls. However, the laptop is not very suitable for remote work due to the lack of a webcam. It's a bit strange to have such advanced audio and microphone setup, yet no webcam to go with it. However, G15 is primarily a gaming laptop and have enough advanced features to compensate for the webcam.
Asus Zephyrus G15 Software
The laptop's most notable app is by far the Armoury Crate. It allows you to manage the performance of the CPU, GPU and fans. With this app you can also customize the key lighting and create profiles for performance and lighting based on your activity. The MyAsus app is also pre-installed. It can run system diagnostics and hardware checks. The GameVisual app adjusts the display color. Lastly, the Zephyrus G15 laptop comes with a one-year limited warranty.
How Much is Asus Zephyrus G15 Worth?
Selling your pre-owned Zephyrus G15 laptop for cash is a great way to offset the costs of the latest model. If you sell your G15 with Gadget Salvation, here are some examples or what you can receive based on the specs and condition of your device.
With Gadget Salvation, you can trade in Asus and other branded laptops with ease to earn some cash. Give it a try!
Conclusion
Asus Zephyrus G15 gaming laptop is equipped with some of the most powerful components currently on the market and will certainly be worth the money you'll be paying. If you are ok with using an external webcam and don't need a 240Hz screen, then this device is perfect for you. G15 is ahead of its competitors on power, portability, and price, among other things.

Give your gadgets a new life
At Gadget Salvation, our mission is to contribute to the electronics reselling market as much as possible so that we extend the life of our gadgets and diminish waste. Our process is simple and seamless.
Answer a few questions and get an estimate.
Ship your gadget for free.
Get paid within two business days of our receiving your gadget.