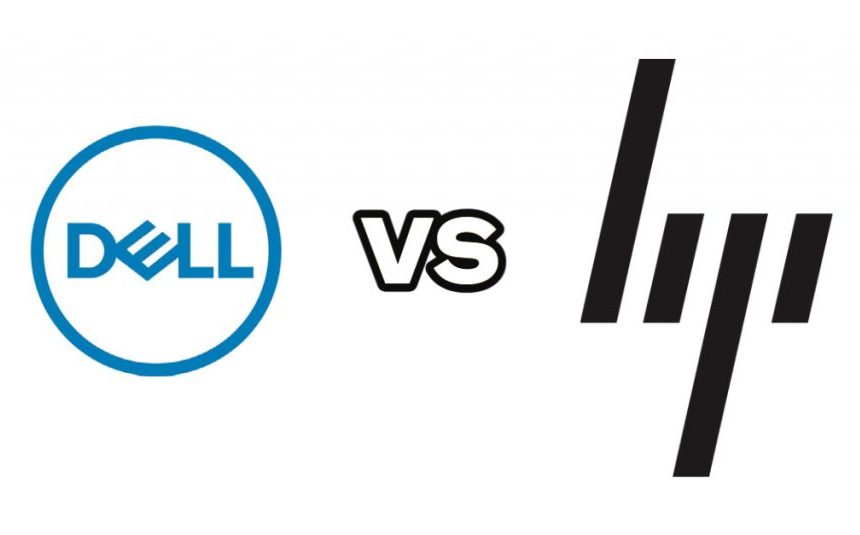 Dell vs HP: Which Makes Better Laptops?
Give your gadgets a new life.

At Gadget Salvation, our mission is to contribute to the electronics reselling market as much as possible so that we extend the life of our gadgets and diminish waste. Our process is simple and seamless.
Answer a few questions and get an estimate.
Ship your gadget for free.
Get paid within two business days of our receiving your gadgets.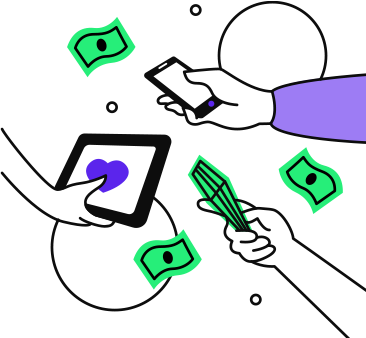 Dell or HP? Searching for a new laptop can be quite a task. And both companies are internationally recognized brands, offering tons of different laptop model options to choose from. But what makes Dell and HP so popular?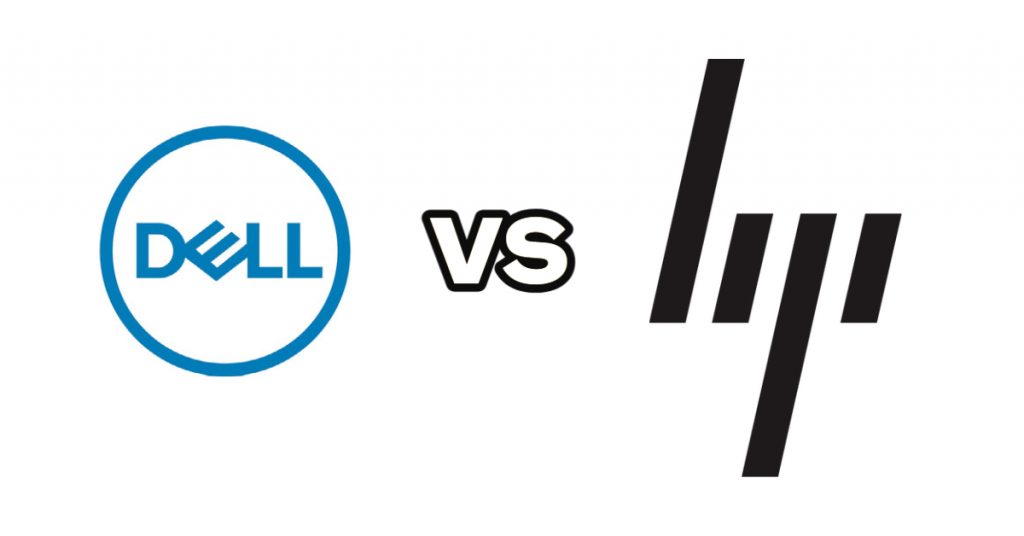 Considering that both brands offer gaming, business, performance and home use laptops, and even Chromebooks, is it even possible to definitively pick a winner? Well, let's give it a try, shall we?
Dell Overview and General Information
Dell is a highly popular US brand. It was founded back in 1984 out of Austin Texas. And by 1992 the company already was one of the world's 500 largest computer companies, according to Fortune magazine.
Fast forward to present day, Dell is one of the leading laptop brands in the world. And for a good reason: Dell laptops are among the most affordable and quality devices on the market.
HP Overview
Hewlett Packard (HP) is another great US electronics company, headquartered in Palo Alto, CA. It started out in 1939 making audio oscillators, and by the end of 1980s the company was manufacturing a full range of computer equipment. Today HP makes great stylish looking laptop computers, popular among users around the world. Generally, HP laptops are a bit more expensive compared to Dell. Although it is worth noting that Dell has really stepped up their design game over the past few years, offering some of the most aesthetically appealing laptops.
Both brands manufacture products, very similar in many aspects, and are direct competitors.
Dell vs HP: Overall Appearance
Dell
As we have mentioned, Dell did not necessarily focus on design, at the beginning anyway, prioritizing quality, functionality and affordability. However, over the past few years, they really stepped up and improved the overall look of their laptops across all series. Dell laptop computers are now slim, minimal, with beautiful and durable finishes. Just take a look at their XPS 15 line, for example. And the Latitude series have always been professional looking devices, nothing extra, very well thought out in terms of looks and performance. As to their Alienware line, it dominates the gaming laptops market today. Not only those laptops are well built, but they have a trendy appearance, too.
HP
The brand was leading the HP vs Dell design stand-off for awhile, but we no longer can definitively say that their laptops look better. HP were one of the first ones to employ aluminum chassis, specifically in their convertible lines. They came up with a truly brilliant ultra portable HP Spectre x360 series, as well as the very beautiful Envy line. HP laptops are professional-looking, elegant and eye-catching. And their gaming Omen by HP line is no exception.
So, in terms of appearance, we can say it's a tie.
Dell vs HP: Laptop Options
Sorry HP, but Dell is a winner here. They have relatively fewer lines compared to HP, but each series has a huge selection of models and configurations, catering to every taste preference, needs and budgets.
Current Dell laptop lines are:
Inspiron: the very popular budget home computer series, offering hundreds and hundreds of models. They directly compete against HP's Pavilion series.
XPS: a high end performance + gaming line.
Latitude: affordable business laptops, aimed at corporate, government and healthcare enterprises.
Precision: high-end mobile workstations business line.
Vostro: yet another business-focused laptops line.
Alienware: high-end gaming computers with alien-themed design.
G Series Gaming: cheaper gaming laptops. Competes with Lenovo's Legion and HP's Omen series.
Chromebooks: family friendly low-cost devices, mainly aimed at students.
HP laptop lines:
Pavilion: budget-friendly and consumer oriented. And equivalent to Dell's Inspiron line.
Envy: high-end laptops. Competes against Acer Aspire and Lenovo Ideapad laptop series.
Elitebook: business oriented laptops.
Probook: a cheaper business laptops line. Very similar to Dell Latitude models.
Spectre: high-end ultrabooks, mostly convertible 2-in-1 models.
Omen: gaming computers.
HP Laptop (14, 15, 17 Series): budget models. Series is a stripped down version (cheaper components) of their Pavilion laptops.
Zbook: mobile workstation laptops. For example, their Zbook 17 G5 is a hugely popular desktop replacement. An equivalent of the Dell's Precision line.
Chromebooks: Chrome-based devices, mostly marketed to students and educational institutions.
The reason we say Dell wins over HP in laptop choices is because they have more variety options in each line, covering all the bases, from the cheapest to high-end in each category. Their performance laptops pack some serious hardware and generally are better priced for what you are getting.
Dell vs HP: Technology and Innovation
Both HP and Dell raise the bar high when it comes to implementing innovative technologies. Companies have entire departments dedicated to extensive research and development and are very consumer oriented. However, the Dell is just a little bit better in this area, as they continue to succeed in combining quality high-powered hardware and innovative design across all of their laptop lines. HP is not far behind, but they seem to be focusing their attention on certain laptop lines. Envy series can be a great example of using innovative technology paired with forward-thinking design. And HP convertible laptops in general are one of the best ones on the market and definitely make our top convertible laptops list.
Another thing worth mentioning is that HP manufacturers their laptops here in the US. Even if components get produced abroad, the assembly takes place here to meet the US market standards. Laptops made for Asian market are the exception, as those are being assembled in China.
Dell on the other hand moved almost the entire manufacturing process overseas.
Post Sale Support
HP is known to offer great customer service. Many users find their web self-help tools very handy. One of the best features must be the online chat support: you are helped by actual humans, not just an automated system, and it is often easier to get things done over chat, as opposed to phoning in and being on hold for extended periods of time.
Dell and HP both outsource their customer support phone lines; prepare to experience delays and multiple transfers from one representative to another.
Some say Dell offers better customer service and therefore wins this Dell vs HP battle. Younger audience especially appreciates that you can reach out to Dell for help via social media channels. Regardless, both companies offer great warranties, and getting your devices serviced either with Dell or HP is a breeze, especially if you have an extended or premium care pack. And for commercial units (business laptops) HP will even send the tech out to you to perform diagnostics and repairs on the spot.
Used Laptop Trade In
We should note that in Dell vs HP by reselling price the latter wins here, as used HP laptops hold a little better reselling value over time. And it can be explained by the fact that new Dell laptops are generally cheaper and largely popular among consumers. Therefore, used Dell laptops literally flood aftermarkets in significantly larger quantities. And because of that, used Dell laptops devalue more rapidly. Although, that's not necessarily the case with high-end XPS and Precision models. For example, a used Dell Precision 15 5000 Series 5550 with Intel Core i7 processor can be resold for up to $704*. The budget Inspiron 15 3593 Intel Core i5 based model yields up to $210 offer*.
As to HP they budget lines devalue rapidly, yet, used convertible models and mobile workstations hold great reselling value.
So, if you have an older HP or a Dell laptop computer that you are looking to get rid of, consider a laptop trade in for cash. That way you can make sure your unwanted technology lives on or gets properly recycled and score a few extra bucks. It really pays to be green!
Final Thoughts
It is tough to pick a winner in this Dell vs HP laptop battle, simply because both brands are so similar in many ways and directly compete with each other. But if we had to pick one, Dell wins by a small margin. Dell laptops are high quality and more cost effective than most HP laptops of similar hardware specifications. Besides, they look great and most models are quite versatile. But if you prioritize the overall appearance, then HP might be a better choice. Besides, HP laptops hold better reselling value and therefore will likely get you a better offer once you decide to upgrade.
*Priced on 05/20/2021. Subject to change.

Give your gadgets a new life
At Gadget Salvation, our mission is to contribute to the electronics reselling market as much as possible so that we extend the life of our gadgets and diminish waste. Our process is simple and seamless.
Answer a few questions and get an estimate.
Ship your gadget for free.
Get paid within two business days of our receiving your gadget.