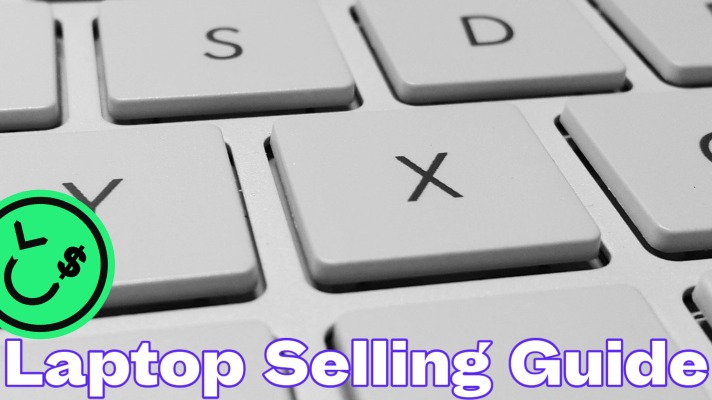 Five Tips to Sell a Used Laptop for Cash
Give your gadgets a new life.

At Gadget Salvation, our mission is to contribute to the electronics reselling market as much as possible so that we extend the life of our gadgets and diminish waste. Our process is simple and seamless.
Answer a few questions and get an estimate.
Ship your gadget for free.
Get paid within two business days of our receiving your gadgets.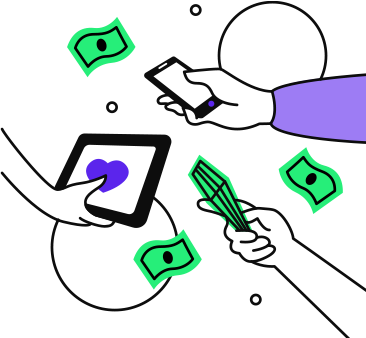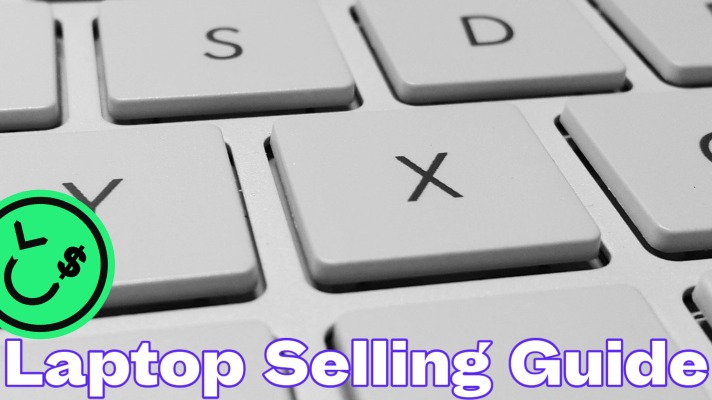 What to do with an older laptop you no longer want? Our Five reasons to sell your used laptop blog post talks about how most people decide to sell when they need some extra cash. And luckily, many buy-back re-commerce companies can accommodate a cash sale. But regardless of the platform you choose, you have to prepare your laptop before you can hand it over to the new owner or recycle it. This article will walk you through the steps on how to do that and more. And if you live in the Chicagoland area, you might find our Where to Sell a Laptop in Chicago? post worth reading.
How to Prepare a Used Laptop for Sale
Before you do anything, let's check the basics, like your laptop brand and model. The serial number will come in handy, too, as that is something you want to keep for your records. Usually, you can find the brand logo on the back cover housing (top lid) of the laptop. And the model number along with the serial can be located on the bottom, regardless of the brand. Brand and model, along with your laptop's functional and cosmetic condition, determine its resale value.
Say you figured that out and already have a dollar estimate or an asking price in mind. The next thing to do is to remove stored information from the computer you are selling. Start with backing up your data. The easiest way to create a backup is with the help of cloud storage services like Google Drive, Dropbox, or iCloud. Those are free and can be accessed virtually from anywhere with an internet connection. But an external drive works too. Once you create a backup, proceed with erasing your files and restoring the system to factory defaults. Lastly, don't forget to wipe surfaces to remove any dirt or fingerprints residue. Cleaning your used laptop is necessary if you want to sell it for top dollar.
For more details, please see our Laptop Trade-In: How to Properly Prep Your Device blog post.
Assessing the Condition of your Pre-Owned Laptop
Either trading the laptop via a buy-back site or selling it locally, you will be asked about its functional and cosmetic condition. Examine your computer carefully for any cosmetic wear or damages. Be sure to disclose any known working issues. Try your best to describe what's wrong with it beforehand. This will save you from any hassle or unwanted surprises afterward.
What to look for when assessing a pre-owned laptop:
Does the laptop power on and boots up? 
Does it have missing or defective components?
Check the chassis dents, chips, cracks, scratches, or any other cosmetic blemishes.
What about the display? Any spots, bad pixels, lines, or imperfections? 
Do you have the charger? 
Does the battery still hold a reasonable charge? 
Any missing or non-functional keyboard keys?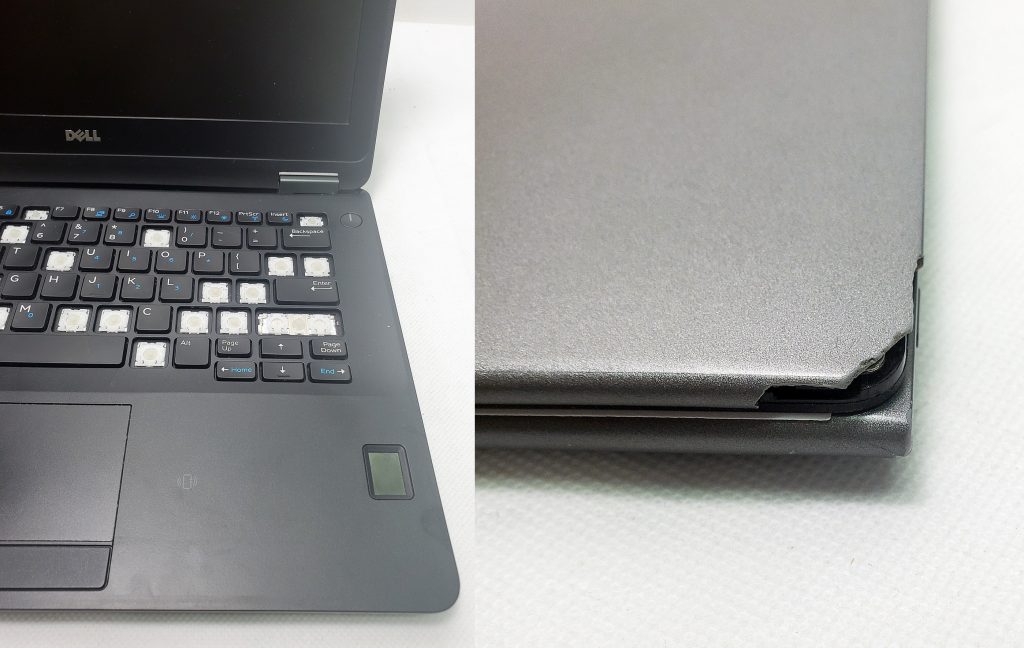 All these things impact your laptop's resale value. However, when the computer has more than one problem, it might not even have a dollar value. And if that's the case, you can still recycle it properly to ensure it does not end up in landfills. Recyclenation is a good source when it comes to finding a local recycling facility. For more information on electronics recycling, please see our How to Properly Dispose of Unwanted Technology guide.
How to Sell a Laptop Online?
So, where does one sell a used laptop for cash? It is actually easier than you think. Depending on your availability and experience, you can put it up for sale locally through Craigslist or OfferUp. Or you can list it on eBay. Before you do, though, make sure you are aware of all the potential dangers of selling on eBay.
There is another good reliable alternative: selling your used laptop online via buy-back re-commerce sites. You might not get as much money back, but it is quick, safe, and convenient.
Selling with Gadget Salvation
We at Gadget Salvation have been buying pre-owned tech since 2008. The site is designed to facilitate the selling process in the most convenient way. We constantly update our purchasing database, and even if your laptop model is missing, we'll add it within minutes.
In 2011 our company received accreditation from the Better Business Bureau, and we've been maintaining an A+ raring since!
Currently, we offer the following payment options for our customers to choose from: a paper check, Zelle, PayPal, and Venmo. The last three are instant delivery.
How Does Online Selling Process Work
To sell a laptop for cash with Gadget Salvation, please follow the steps below:
Visit our home page, type in your laptop brand and model into a search bar and hit Enter key (or tap the search icon if using a smartphone). Select your laptop configuration from the possible matches and proceed with the estimation.
Our first portion of the questionnaire is dedicated to the overall cosmetic condition of the device, and the second one asks about any known hardware defects or missing parts. Once you are done with the assessment, hit the Calculate button. We'll sare an offer right the way. If found reasonable, you can complete the checkout process and receive your pre-paid shipping label.
Package the laptop in a sturdy box, drop it off at the carrier, and once we receive it, wait for the payment to clear within the next 1-2 days.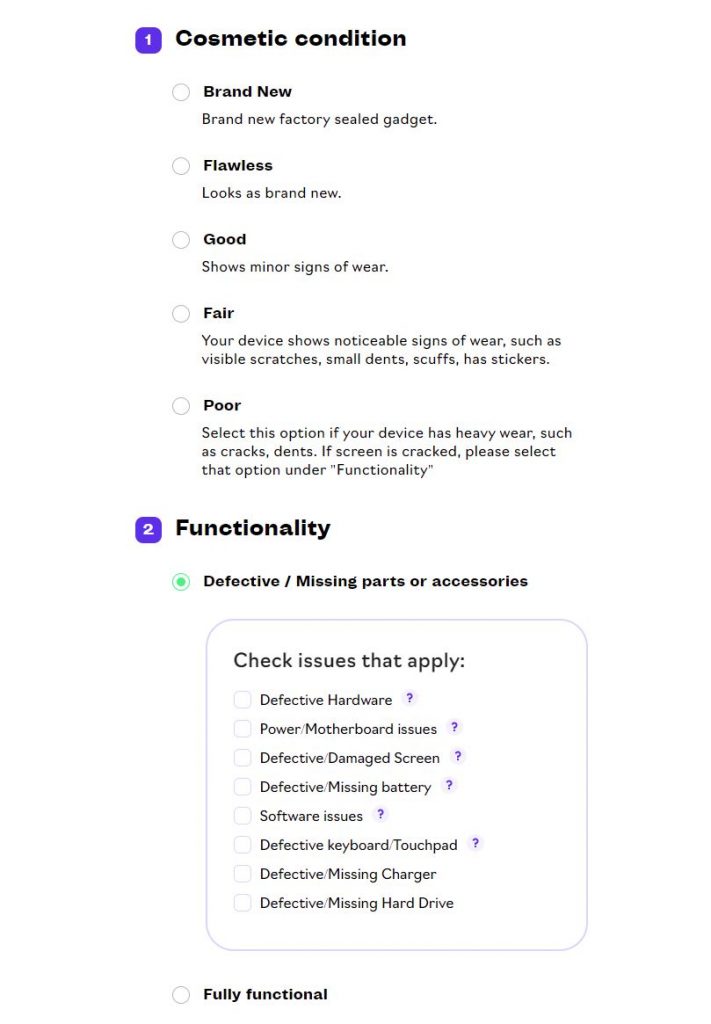 It should be noted that we do give a quick check to all devices we commit to buying. And if it so happens your online description does not match the actual condition of your device, we will email you with a detailed clarification and a new offer. If you agree with our assessment, confirm the new offer and receive your payment. You are under no obligation to accept it, however. Per your request, we'll send the device back, no questions asked.
For more information on the whole process, please visit our How it Works page.
Resale Value of a Used Laptop
The resale value of a used laptop depends on the brand, year make and model, functional and cosmetic condition, and current demand. We'll give you a few examples of the most frequently sold models:
Used Acer Aspire 5 Series A515 with Intel Core i5 8th generation processor can be resold for up to 114*.
A few years old pre-owned Dell G7 15 gaming laptop with Intel Core i7 9th generation CPU and NVIDIA RTX 2070 graphics will get you up to a $542 offer*.
Bottom Line
If your laptop is a few years old and well maintained, you should be able to still recover some value out of it. And whether you decide to trade it in for store credit or sell for cash, there are plenty of ways to do both. Online buy-back services gained more popularity in recent years and even more so now during the pandemic. No wonder: online laptop sale is quick, hassle-free and above all convenient. Speed and convenience especially matter to those trying to maintain the optimal work-life balance and thus have no time to deal with eBay or Craigslist. If you have a used gadget that you are looking to price and sell, we at Gadget Salvation will be more than happy to help you with that. Feel free to contact us with any questions you might have.
*Priced on 07/21/2021. Subject to change.

Give your gadgets a new life
At Gadget Salvation, our mission is to contribute to the electronics reselling market as much as possible so that we extend the life of our gadgets and diminish waste. Our process is simple and seamless.
Answer a few questions and get an estimate.
Ship your gadget for free.
Get paid within two business days of our receiving your gadget.