Best Laptop Brands For 2021
Give your gadgets a new life.

At Gadget Salvation, our mission is to contribute to the electronics reselling market as much as possible so that we extend the life of our gadgets and diminish waste. Our process is simple and seamless.
Answer a few questions and get an estimate.
Ship your gadget for free.
Get paid within two business days of our receiving your gadgets.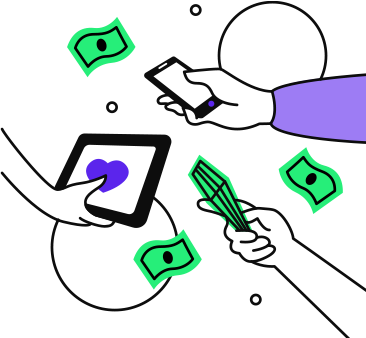 Finding a reliable, durable laptop to suit your needs can be an arduous undertaking.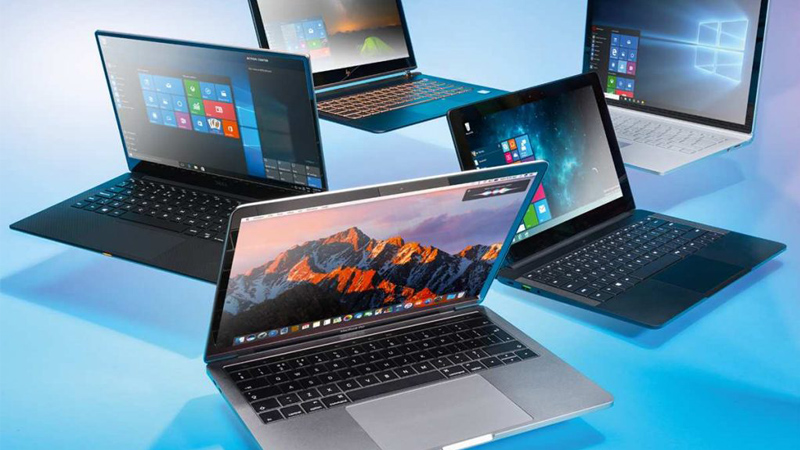 In today's world, whether you are a student, businessperson, gamer, or a creative professional, a laptop is an absolute necessity. Furthermore, having the right device for work and play can make a big difference. Considering an overwhelming number of choices and brand names available, how do you choose the perfect computer among the best laptop brands? You need to take into consideration laptop's design and specs, as well as features such as technical support, value for money, and durability. Below, we've rounded up the best laptop brands for 2021 to simplify your decision-making process. To keep your laptop running longer, take a look at the 6 tricks to ensure the lifespan of your laptop.
Best Laptop Brands For 2021 If You're A Business Professional
Business laptops tend to offer a versatile combination of features, including durability, portability, power, comfort, battery life, and security. Privacy and security are especially important as you don't want anyone to access sensitive corporate information. These days, many business laptops come with fingerprint sensors, security chips, and IR cameras. So, let's take a look at some of the prominent laptop brands for business.
Dell
Dell is a multinational computer manufacturing giant that offers a large and compelling lineup of laptops. In recent years, the company introduced a fresh selection of ultrabooks that are extremely powerful, portable, and have great battery life. Dell's XPS models continue to attract a lot of attention due to their high-resolution screens, software, innovative design and materials, and connectivity options. Dell's XPS 13 and XPS 15 are some of the best laptop brands for 2021, especially for business purposes, ticking every box you can think of. There's XPS 17 for those who like larger screens. And if you can't make up your mind, read our guide on Dell XPS Laptops: Which Screen Size Option is Right for You.
HP
HP offers a wide range of laptops for any budget, including convertibles, hybrids, detachable 2-in-1 laptops, high-end business laptops, basic notebooks, and more. Over time, HP has earned a reputation for reliable, sturdy business laptops and efficient customer service. If you're looking for a business laptop from HP, take a look at the HP Spectre and Envy lineup. They feature a sturdy build, high processing speeds, and an added degree of flexibility. For example, HP Spectre x360 will offer you a gorgeous design, flying speed, and reliability. It's a 2-in-1 device that will help you transition from your living room to the boardroom and back with ease.
Lenovo
Lenovo is certainly one of the best laptop brands for 2021, especially when it comes to business devices. Their laptops offer sufficient power, a variety of features, and a flexible design. They tend to deliver top-notch graphics, touchpad, keyboard, display, and audio quality. The ThinkPad line is Lenovo's go-to series of laptops for anyone searching for an excellent, versatile business device. If you're looking for even more power and performance, Lenovo has workstation laptops within the ThinkPad lineup. These machines can handle even the most intense workload and are built for reliability and durability. The aesthetics and usability perfectly complement these laptops' incredible power.
Best Laptop Brands For 2021 If You're A Creative Professional
If you're a creative professional or an artist, you need a laptop that can keep up with your creative pursuits and workload. If you do photo editing or graphic design, you need a computer with a powerful CPU and a color-accurate high-resolution screen. For sketching, drawing and illustration you want more power in your GPU and good stylus support. For video editing and 3D rendering, you need the most powerful laptop you can find. Here are some of the best laptop brands for 2021 if you're in a creative field.
Apple
No compilation of the best laptop brands is complete without Apple. The company is known for the flawless craftsmanship when it comes to it products and it holds a formidable position in the laptop market. Apple computers excel in many areas, such as build quality, user-friendliness, design, power, and display. Their laptops are simply beautiful, with a backlit Apple logo on the back, making it an absolute pleasure to work with. Needless to say, Apple's lineup of laptops can handle your creative tasks with ease. If you want the ultimate device, Apple MacBook Pro has an absolutely marvelous screen. It is so good, with so much vibrance, resolution, detail, energy, and such beautiful colors that it will make any creative task 100% more enjoyable. Apple's new own M1 chips also deliver increased performance, power efficiency, and the ability to run iOS apps.
Microsoft
The company started making laptops relatively recently, in 2012, but its devices are already crowd-pleasers. The software giant's Surface-branded machines are quite popular. For example, Microsoft Surface Pro 7 tablet offers a unique combination of features that will most definitely boost your creative productivity. Tasks such as photo and video editing will be as easy as ever thanks to the 10th generation Intel Core i-family processors and Iris Plus graphics. If you want more flexibility, without compromising on the display quality and performance, go for Microsoft Surface Book 3. It's a unique laptop that can be fully detached from the base and used as a standalone tablet. Despite its versatility, it offers enough computing power and is equipped with a brilliant PixelSense display for a strong color accuracy, high resolution, and high contrast ratios.
Best Laptop Brands For 2021 If You're A Gamer
Gone are the days when you were confined to desktop PCs to fulfill your gaming needs. Now, gaming laptops can deliver equally impressive and immersive gaming experience, with an added bonus in the form of portability. Thanks to the newest processors, the latest and most powerful GPU's, and the fastest RAM, you can finally switch over to a gaming laptop. Here are some of the best laptop brands for 2021 that are great for gaming.
ASUS
Asus laptops are quite affordable compared to other brands. This can be attributed to the fact that the company manufactures its motherboards in-house. Despite a lower price tag, Asus laptops are built with high-quality hardware, including HD displays, storage drives, and motherboards. Asus also offers impressive gaming laptops, courtesy of their ASUS ROG gaming series. Asus ROG Zephyrus G14 and Asus ROG Zephyrus G15 both get a golden star in our book. The G15 model has been unveiled recently at the CES 2021 virtual event, and is already on its way to stardom. It offers almost everything you need in a gaming laptop at a reasonable price. It's not 100% perfect due to missing a webcam and a Thunderbolt 3 port, but certainly deserves a five-star rating.
Alienware
It's nearly impossible to avoid Alienware when putting together a list of best laptop brands for gamers as the brand is pretty much synonymous with gaming. Belonging to Dell, Alienware laptops have established themselves as the absolute best on the market. Its configurations don't come cheap, but if your budget allows, these laptops are worth the splurge due to the stellar gaming performance. The impressive specs are packaged into an attractive design and are coupled with a brilliant display with fast refresh rates. One of our favorites is the Alienware Area 51m R2 gaming laptop. It's one of the most powerful gaming laptops currently on the market and it will handle any game you throw at it. It features a modern, sci-fi design, several display options to choose from depending on your needs, and plenty of game-enhancing features.
Best Laptop Brands For 2021: Things To Consider
There are some things you need to take into consideration when buying a new laptop to make sure you get the best device for your money and what you're looking for. Checking specifications before purchase is crucial, so you'll know what the laptop is capable of.
Processor: generally, Intel processors offer better performance, but AMD processors offer better value.
For complex software-intensive tasks, go for Core i7 or Core i9 processor, or an AMD Ryzen 7 processor.
For simpler, less demanding tasks (like day-to-day work) you can choose either Intel Core i5 or AMD Ryzen 5 processors.
Graphics: if you're a gamer, pick a gaming laptop with a discrete GPU – both NVIDIA and AMD have great video card options.
Conclusion
Finding that perfect laptop to suit your needs can be difficult, but knowing what you're looking for and what kind of specifications you'll need will make the process a lot easier. Hopefully our guide will help you make the right decision. Don't forget that you can do laptop trade in for cash with Gadget Salvation if you want to offset the costs of your new device.

Give your gadgets a new life
At Gadget Salvation, our mission is to contribute to the electronics reselling market as much as possible so that we extend the life of our gadgets and diminish waste. Our process is simple and seamless.
Answer a few questions and get an estimate.
Ship your gadget for free.
Get paid within two business days of our receiving your gadget.