Best Places To Sell Your Old iPhone
Give your gadgets a new life.

At Gadget Salvation, our mission is to contribute to the electronics reselling market as much as possible so that we extend the life of our gadgets and diminish waste. Our process is simple and seamless.
Answer a few questions and get an estimate.
Ship your gadget for free.
Get paid within two business days of our receiving your gadgets.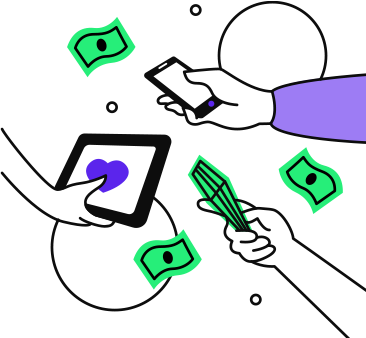 In this post we'd like to share a few tips on how to get your Apple iPhone ready for resale, as well as to list a few places to cash in your used iPhone.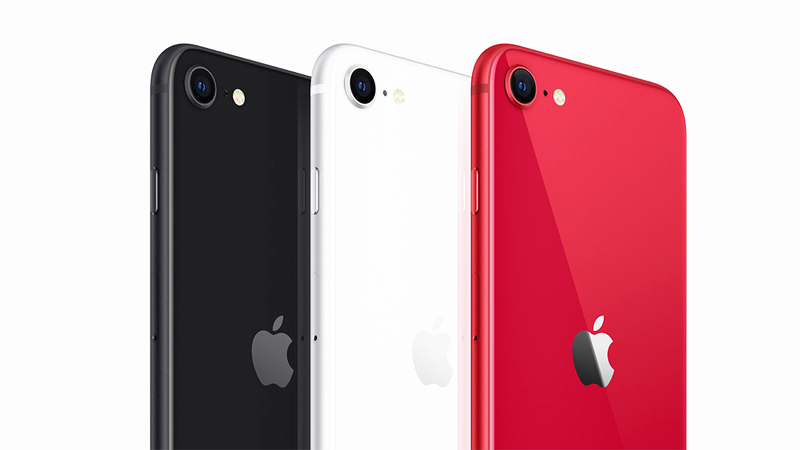 Looking to sell your used iPhone for cash? Considering that Apple puts out new gadget releases so frequently, used devices loose they value at a faster rate. Take the iPhone 12 Pro Max for example. We are only a few month away from the new iPhone 13 launch, so now is the right time to get some extra few dollars by selling the earlier versions. Yet the challenge is to find the right place to turn to for the best deal. We'd like to help you with your search. Below you'll find a few quick and easy tips on how to prepare your used iPhone for sale, as well as a compelling list of places to sell your old iPhone to.
Top Places To Sell An Old iPhone
When it comes to getting rid of an old iPhone, there are places that make cash offers, and there are those who can offer a store credit towards future purchases. We'd like to highlight a few known and trusted platforms where you can do either.
Ideal For Those Who Upgrade to a Newer iPhone: Apple Trade-in
This company offers a trade-in service for eligible Apple products, both online and in-store. If the device is accepted, you will get paid with a gift card, that you can use in any Apple store. Here is the catch though: the company only offers credit for devices that are in like "brand new" condition. So depending on the model, if your iPhone has a dents or scratches, and/or is not fully functional, you are likely to be offered to recycle the device free of charge. To sell your old iPhone online, visit the site and check if your iPhone model is eligible for a trade-in. Then answer a few questions about its condition and accept the offer. The whole turnaround is about two to three weeks. At the end, if all goes well, you will be emailed an e-gift card. If you choose to sell your used iPhone in-store, an Apple clerk will inspect it on the spot and offer you instant credit for the next purchase with Apple.
Trade-in For Store Gift Card at BestBuy
The well known nationwide retailer BestBuy has their own online and in-store trade-in program. You can trade in several types of electronic products, ranging from digital cameras, gaming consoles, smartphones to household electronics, like vacuums, battery back-ups and more. To sell your old iPhone at BestBuy, you will need to identify your model, provide correct info about the specs, and answer a few questions about the overall condition of the phone. If you accept the offer, BestBuy will send you a free shipping label to send the goods in. The whole process from placing an order online to receiving the BestBuy gift card credit is about 10-12 business days.
Trusted Online Service: Gadget Salvation
Gadget Salvation is an online reseller company that helps customers to sell their used iPhones and other gadgets for cash. Since 2008, the business worked out a quick and convenient process of selling old iPhones in a hassle-free way. And it is virtually free: from online valuation, to inspections and shipping fees, all is included, at no cost to users. So, to sell an old iPhone with us, all you need to do is to answer a few questions about your iPhone model, its cosmetic and functional condition, and we will share an estimate right then and there. If you like what you see, ship your iPhone using our prepaid UPS label. Once the package arrives to us, allow up to 48 business hours for inspections, and receive the money via payment method of your choosing: PayPal, Venmo, Zelle or a paper check. We are proud to say that over the past 13 years, many many customers had positive selling experiences with us, which in turn yielded us a Better Business Bureau accreditation and an A + rating.
Credit Towards New Device: Amazon
By now, it is safe to say that Amazon is imbedded in our lives. And used electronics trade-in field is no exception. The online retailer has its own trade-in service and they accept cell phones, laptops, Kindle tablets, gaming consoles and many more gadgets. You are to receive an electronic Amazon gift card, should you choose to trade-in your device. Like the other buy-back services, they have a standard questionnaire to guide you through the process of selling your old iPhone. You'll need to provide information about the model and condition of your iPhone in order to get a quote. Once Amazon inspects and verifies it, the seller gets an e-gift card. The turnaround time can take two to three weeks. This is a great option for those who shop at Amazon frequently.
Other Options
Apart from the options mentioned above, you can always sell your iPhone yourself via various classifieds and marketplaces. This option has its own benefits. For one, you get to decide how much you want to charge for your iPhone. But it also requires the most time and effort. Depending on where you selling the phone, you'd have to create a listing, arrange for meetups with potential buyers, negotiate, and, if you are not selling locally, pay all associated shipping costs. There is also a risk of being scammed by the buyer, as well as dealing with returns. However, if all goes right, you may be able to get a few more dollars for your iPhone, as opposed to selling to a company.
eBay
This one is tough. On one hand, eBay must the the oldest third-party platform, everyone at least heard of it. The advantage of using eBay is that it helps you to connect with potential customers, streamlines the selling process. However, it is also notoriously unsafe. Because of its policies, over the years eBay became a shelter for many online scammers. And as a seller, you get very little protection from eBay. On top of that, eBay also charges you a percentage of the sale, which, depending on whether you are a first-time seller, or have an established account, averages out at about 10%. And 10% can be a lot, if you are selling an expensive newer iPhone model.
Craigslist
This website is available in many different places around the globe. Indeed, you can publish your "Sell old iPhone" under a corresponding category, provide photos and description, and make your post live. The good thing about Craigslist is that it has been around for the longest time. And with it, you will be able to reach a large number of people. But of course, there is a catch. As a seller, you are not protected at all. It is up to you to weed out questionable inquires. And when it comes to payments, you must be extra vigilant.
Facebook Marketplace
The marketplace division of Facebook is relatively new, but it allows its users to sell their stuff in the area, without needing to create an additional account. Pretty convenient. And because you are doing it yourself, again, you must create a listing, provide honest description of the item you are selling, set your price and arrange face-to-face meetings with interested parties. Again, not the safest option, especially during the pandemic. We recommend meeting with the potential buyer in public areas, like outside of a busy café. And you choose to be paid electronically, make sure to check whether the payment came though, before you hand the iPhone over.
iPhone Trade-in Value
Perhaps you are wondering what is the average trade-in value of a used iPhone? It is important to remember that all electronic gadgets depreciate fast, now faster than ever before. Yet, some brands generally hold better reselling value over time. And that is the case with Apple iPhones. Of course, reselling value of the phone depends on its condition, year make and model. We can give you a few examples of how much can you sell old iPhone for online:
Quick Tips on Preparing Your iPhone for Sale
As soon as you make a decision to upgrade your iPhone, it's time to act. Especially if the new iPhone release is weeks away. In order to get the best possible offer, we suggest following these easy tips:
Back up your stored data, apps, etc.
Turn off Find My Phone
Unpair any connected devices, like Apple Watch or airpods
Sign out of all your accounts (email accounts, iMessage, social media accounts, and most importantly iCloud)
Remove the SIM card.
Erase your iPhone
That's it. Now your phone is ready for the new owner.
Bottom Line
Ready to sell your pre-owned iPhone? Essentially, how to do it is your choice only. All options we listed above have their perks and drawbacks. It also depends on your agenda. If you want to upgrade to a newer iPhone model, Apple Trade-in is the way to go. But if you are looking to make money by selling your iPhone, you should stick with a cash buy-back company or try selling it yourself on platforms like Craigslist or Facebook. In either case, we hope this post will help you make an informed decision, and if you have any questions, do not hesitate to reach out!
*Priced on 04/30/2021. Subject to change.

Give your gadgets a new life
At Gadget Salvation, our mission is to contribute to the electronics reselling market as much as possible so that we extend the life of our gadgets and diminish waste. Our process is simple and seamless.
Answer a few questions and get an estimate.
Ship your gadget for free.
Get paid within two business days of our receiving your gadget.