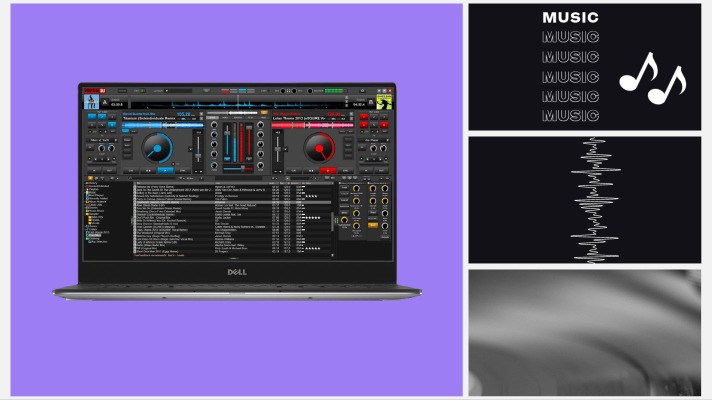 Top Laptops for Music Production in 2021
Give your gadgets a new life.

At Gadget Salvation, our mission is to contribute to the electronics reselling market as much as possible so that we extend the life of our gadgets and diminish waste. Our process is simple and seamless.
Answer a few questions and get an estimate.
Ship your gadget for free.
Get paid within two business days of our receiving your gadgets.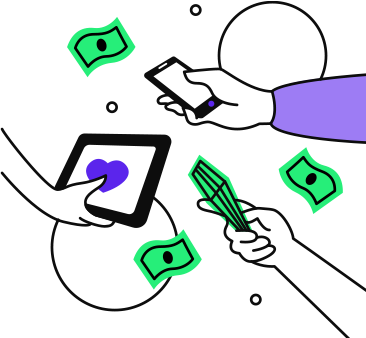 What laptop brands and models suit best for music production?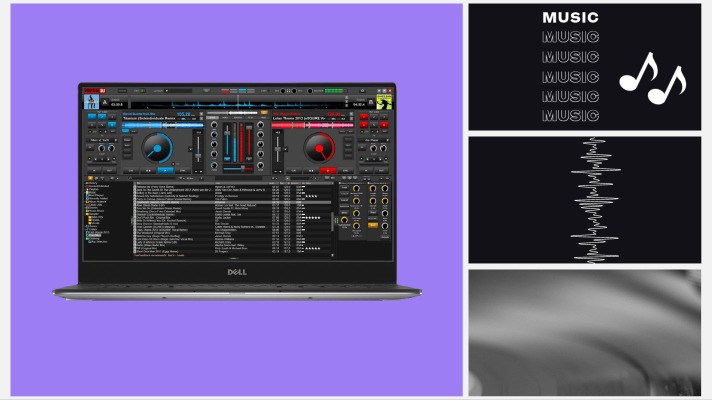 Musicians are frequently on the move. Therefore they highly value mobility when choosing their equipment. For that reason, a laptop computer seems like a no-brainer. And when it comes to brands, Apple laptops dominated the music production industry hardware and software for a while now. And no wonder: Macbook Pro laptops are very light and portable, even the 16-inch ones; they come with powerful hardware and offer a superior screen resolution. The Apple brand is almost synonymous with media craft. And the new Apple M1 chip-based models render even better performance. Yet, there are plenty of great options for PC users out there. This post will explore the best laptop models for music production available on the market today.
The 13-inch Apple MacBook Pro with M1 Chip (2020)
This one is a great portable option. The MacBook Pro is almost just as light as the MacBook Air, but it can give you a little bit more juice. It performs even faster thanks to the 8-core Apple M1 processor. Configurable to 16GB of RAM and up to 2TB of storage. But more importantly, it comes with the Retina display, 500 nits brightness, and a True Tone technology. And Apple promises up to 20 hours of battery life, making this Mac a perfect travel companion. If you primarily work with GarageBand and Logic Pro software, 2020 MacBook Pro truly delivers a seamless experience.
Pricewise, it is an investment, but then again, an Apple gadget always is. The cheapest option is $1299, but with customizations and extra software, the price can get as high as $2,798.98.
We posted a more detailed Apple MacBook Pro 2020 13-inch review last year.
Microsoft Surface Laptop 3
For traveling musicians who are hardcore PC users, the latest Microsoft Surface Laptop 3 model is just about perfect. DJs especially love Surface Laptops for their music production capabilities. The model comes in 13.5-inch and 15-inch screen choices and has multiple processor options, ranging from Intel Core i5 to AMD Ryzen 7. In addition, it supports a maximum of 16GB DDR4 RAM and up to 1TB of storage. All configurations also have a touchscreen feature: something Apple laptops still lack. Price-wise, the Surface Laptop 3 starts at $999.99. And the most expensive model will cost you $2799.99. The one thing musicians are not happy about is the absence of Thunderbolt 3. But you get the all-day battery life and excellent mobility (Surface Laptop 3 weights only about 2.8 lbs).
If you need a 2-in-1 convertible Windows computer, we suggest checking our Surface Book 3 review.
Razer Blade 15 Advanced for Music Production
The 2020 Razer Blade 15 Advanced is a powerful gaming beast. So naturally, Razer Blade 15 laptops perform exceptionally well in a music production environment. Being a 15.6-inch gaming model, it is still relatively lightweight and portable. And the NVIDIA GeForce RTX series graphics can give you a nice boost when working in Adobe Audition CC or other music editing software. Short battery life is a bit of a letdown. But then again, if you want a laptop with the GPU, prepare to compromise. Optional 4K touchscreen can come in quite handy. Still, we should note that even the lowest Razer Blade 15 configuration is quite costly. We would probably advise against splurging on this laptop model unless you are an experienced music producer.
Asus ROG Zephyrus G15
This gaming laptop is yet another outstanding option for music production. AMD Ryzen processors can handle the most sophisticated and power-consuming software. Plus, you have NVIDIA RTX 30-series graphics to boot. Music creators will also appreciate the 15.6-inch 165Hz refresh rate display with adaptive sync. The latest Zephyrus G15 configuration comes with the AMD Ryzen 9 5900HS processor. It will cost you $2499.99, which is a lot but reasonable considering the powerful specifications. Too bad the model is almost always out of stock in-store and online.
For a full series review, please check our Asus Zephyrus G15 is a Gamer's Delight post.
Dell XPS 13 9310 Laptop
This laptop model is super lightweight: only 2.64 lbs! It comes with the latest 11th generation Intel Core family processors, making it perfectly suitable for music production. You will have no problem running processor-consuming DAWs on the XPS 13 9310. Not to mention, the laptop just looks good. Processor options range from Core i3 to Core i7, with up to 32GB onboard memory and 512GB of M.2 PCIe NVMe SSD drive. And the 91.5% screen-to-body ratio is a bonus. Specific configurations offer a touchscreen feature as well. The cheapest model starts at $949.99, and the most expensive one will run up to $1749.99. Which is still somewhat affordable for the specs this little laptop offers.
You can find a more detailed Dell XPS 13 9310 review in our previous post.
Apple MacBook Pro 16 (2019) – Best for Music Production
Of course, we must mention the Apple Macbook Pro 16: it may be just the best laptop for music producers yet created. While its 13.3-inch counterpart offers a faster M1 chip and more portability, the MacBook Pro 16 is all about power and performance. Most musicians especially appreciate the four Thunderbolt 3 connectors, which double as USB-C ports. Thanks to this feature, you can seamlessly pair your MacBook Pro 16 with the PCIe cards often used in professional music studios (think UAD Accelerator, Pro Tools HDX, etc.). Tech specs-wise, it comes with the powerful Intel Core i7 and Core i9 processors, 16-inch True Tone Retina display, can handle up to 64GB of RAM, and up to 8TB of SSD storage!!! A true beast in the most elegant chassis. The steep price is about the only downside.
You can read more about everything the Apple MacBook Pro 16 2019 has to offer in our post from last year.
In conclusion
If you are serious about making music and value mobility in your tech, prepare to invest in a good laptop. Of course, the Macbook Pro laptops are a gold standard for music production. Still, there are plenty of other PC laptops for Windows users that work just as well as Apple. Besides, the good news is that those laptops, be it MacBooks or other models mentioned above, hold great reselling value over time. This means you can sell your used computer model and use that extra cash to upgrade. Or you can sell your Mac and put that money towards a PC laptop if that's what you want to do. Ultimately, the choice is always yours. And if you need any help getting an estimate or have any questions, please do not hesitate to reach out. We at Gadget Salvation are always happy to help.

Give your gadgets a new life
At Gadget Salvation, our mission is to contribute to the electronics reselling market as much as possible so that we extend the life of our gadgets and diminish waste. Our process is simple and seamless.
Answer a few questions and get an estimate.
Ship your gadget for free.
Get paid within two business days of our receiving your gadget.